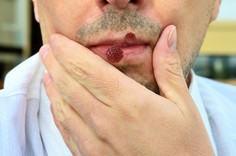 Virology Journal is now inviting submissions for a new thematic series on "The interplay between the host and HSV-1 infection". Edited by Chunfu Zheng (Soochow University, China), the collection welcomes research and review articles, and will also include specially commissioned topical reviews, written by leaders in the field.

Herpes simplex virus type 1 (HSV-1) is a typical human-restricted pathogen, which is carried by 50-90% of the population worldwide, with higher frequencies in developing countries. HSV-1 is well known for its ability to establish a lifelong latent infection in neurons and trigger reactivation and lytic infection, mainly in epithelial or mucosal cells.

Although HSV-1 was identified over 100 years ago, the battle between HSV-1 and the host continues, as there is no vaccine yet available, and HSV-1 is still one of the major infectious diseases worldwide.

We will consider articles covering the interplay between the host and HSV-1 infection, including but not limited to:

Virus-host interaction
Cellular responses to viral infection
Pathogenesis and immunity
The aim for this thematic series is to help us not only improve our knowledge of virus-host interactions but also develop novel antiviral approaches and vaccines against HSV-1 infection.

The deadline for submissions is June 30th 2016. To submit your manuscript, please use our online submission system, and indicate in your cover letter that you would like the manuscript to be considered for this thematic series. If you would like to enquire about the suitability of a manuscript for consideration, please email a pre-submission enquiry to virologyjournal@biomedcentral.com.
Click here to read the published articles in this series!